Happy Halloween!
They just don't make pumpkins like they used to.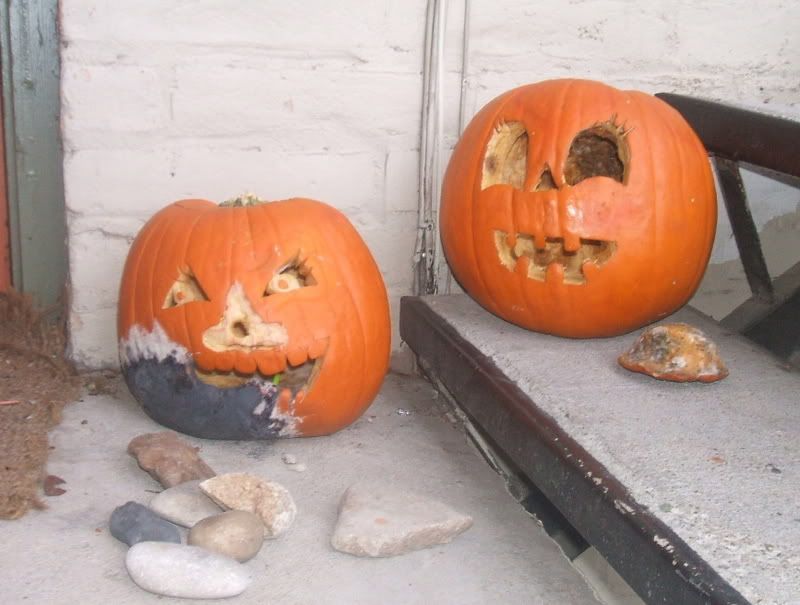 As I write this, the kids are preparing to terrorize the neighborhood, or perhaps just make it go "awwwwwww!" (Eric is dressing as a pirate, Katie as a flapper, and Anna as the Tooth Fairy in Hello Kitty bedroom slippers, which she informs me are what Tooth Fairies generally wear.) I'll have pictures of that tomorrow, I hope. But to tide you over until then, here they are at a Dia de los Muertos parade last weekend: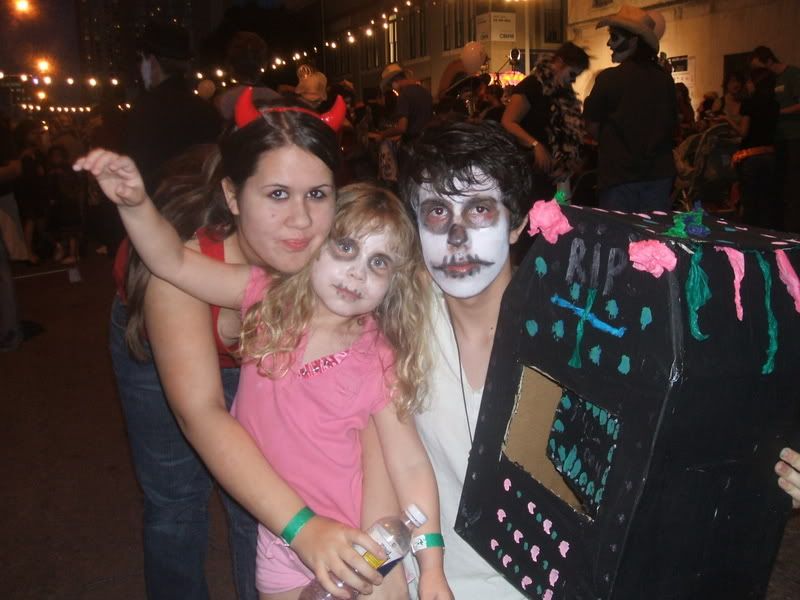 Edited to add: and here they are tonight!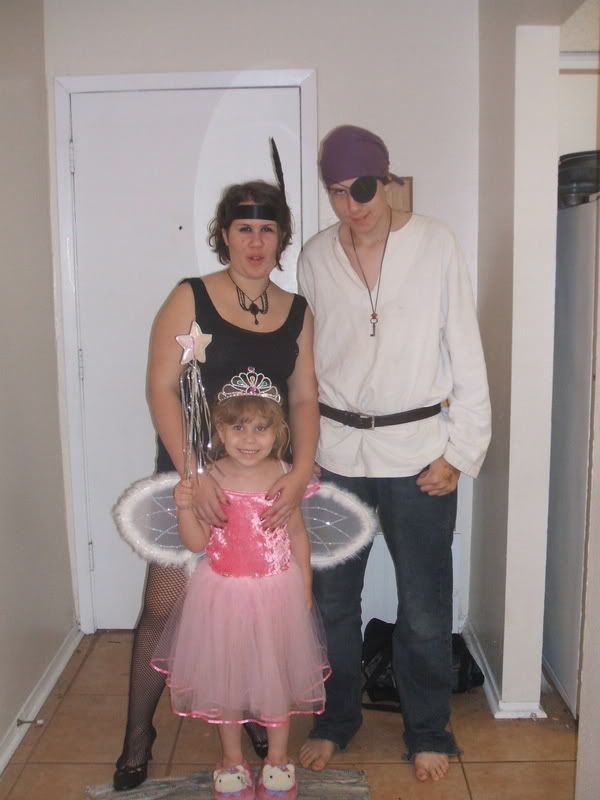 Not frightened yet?
State employees! Run!
RUN!!!!!!!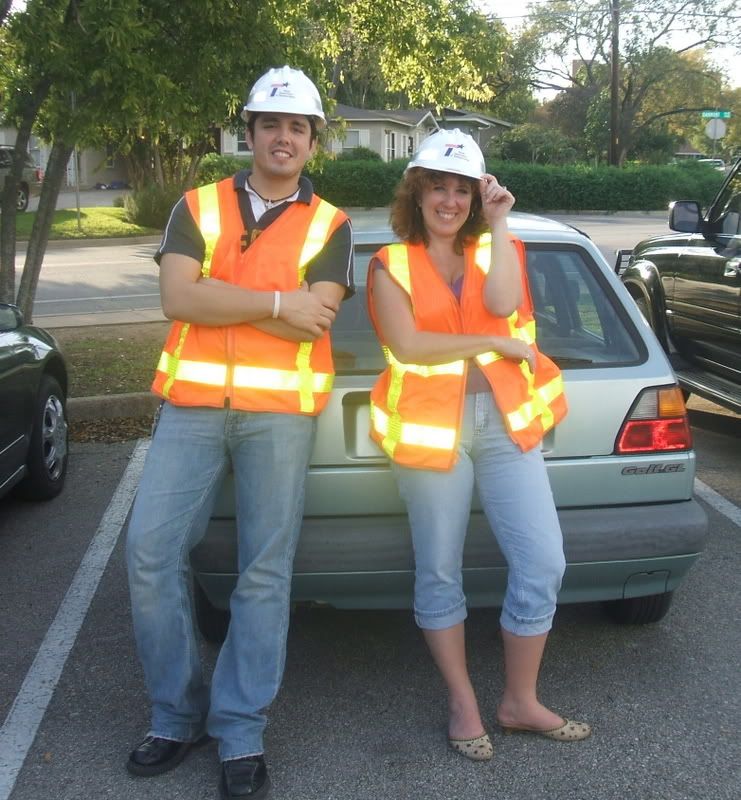 -------------------------------------------
Disclaimer: Yes, that
perfect
little pair of princess-heel embroidered slides does of course have steel toes. Safety First!