Saturday Ramblings
I swear, I can quit blogging anytime I want.
Last night baby Anna climbed into bed with me and snuggled up close. She stroked my arm. "You have smooth skin, Mommy," she said. "Like a hot dog."
My skin is also delicious, apparently, as I'm being eaten alive. Still, it's a perfect day for sitting on the front steps with the plants, an entirely ineffectual citronella candle, and my iBook. Margie's moving over the next couple of weeks and I'm plant-sitting for her. Her plants are much cooler than mine.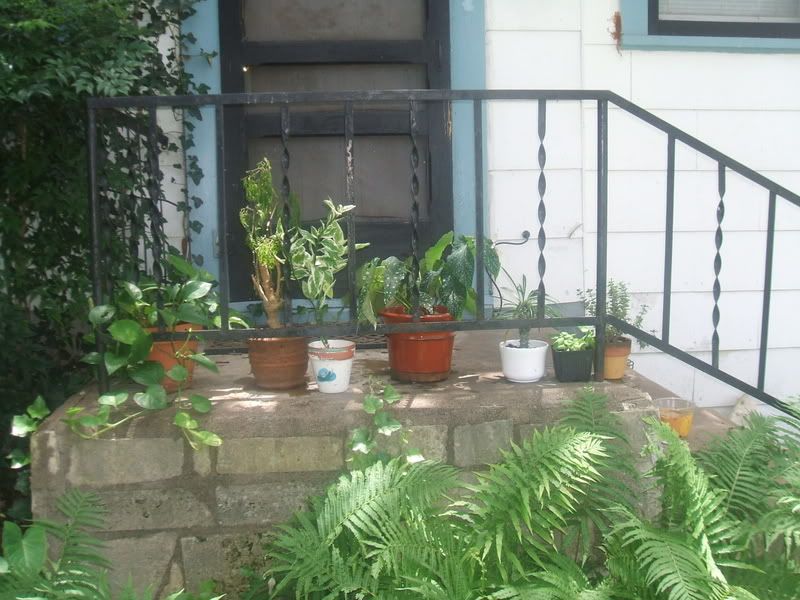 If mosquitoes are so repelled by citronella, how come I find drowned ones in the melted wax? Remind me not to sit out here in daisy dukes anymore. I'm going to be incredibly itchy in some really embarrassing places tomorrow.
It's also a perfect day for installing my happy new hood ornament.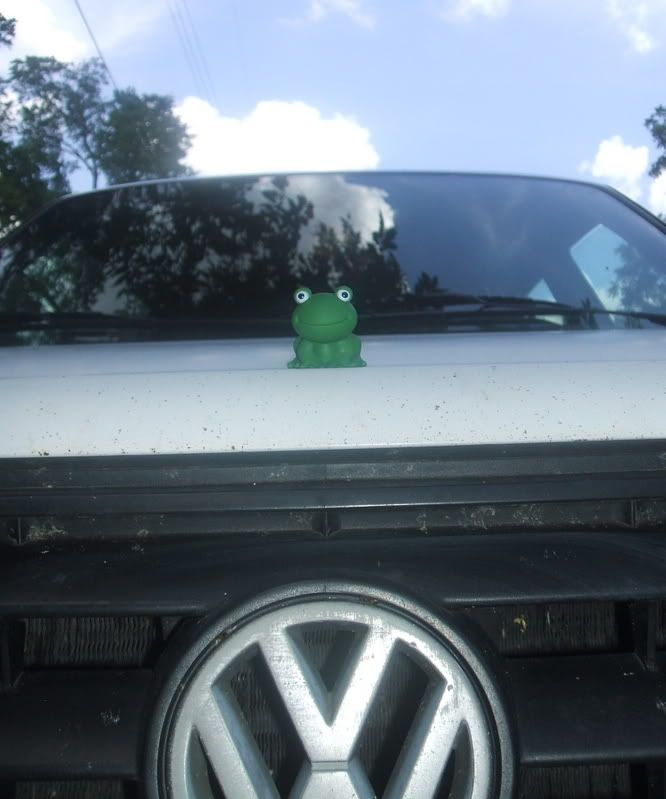 Labels: 800 million zillion bajillion mosquitoes, Anna, daisy dukes, my awesome car, plants