Merry Christmas!
In 1,000 words, from Anna: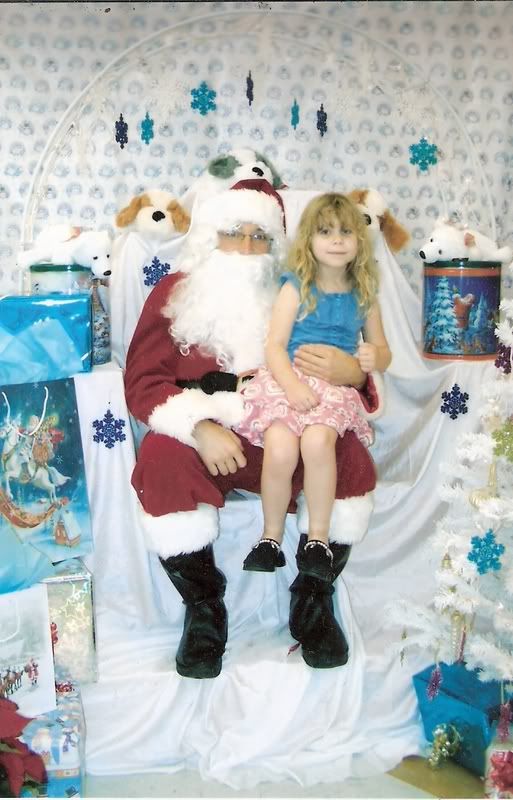 I have to say, I'm really not sure she's buying into this whole Santa thing. I realize that's what we get for taking her to a cheap-ass HEB Santa, but if you think I'm setting foot in a shopping mall between Thanksgiving and Christmas? You've got another think coming.
Here's hoping you get everything you want. Love and kisses!