Name That Plant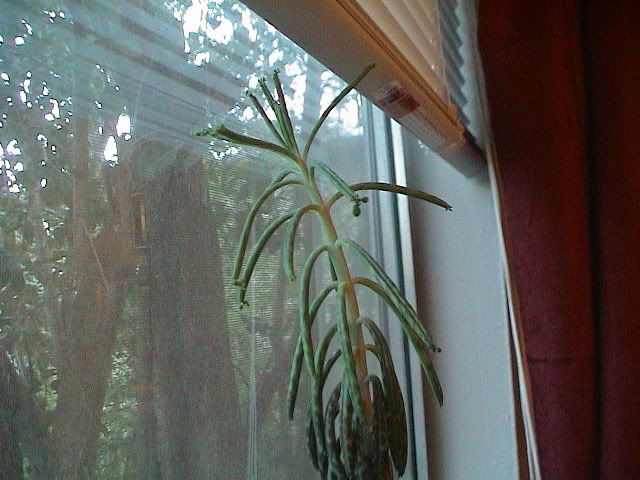 Actually he already has a name: Spikey. Anna named him. He's a crack weed from Corpus Christi (he was growing in between the driveway and the slab). I dug him up, potted him, and brought him to Austin because Anna missed him.
The top half of him is doing quite well and he's growing like a... well,
you
know.
So I'm wondering, does anybody know what Spikey actually is?
On a side note, did you know that the gravel on the Town Lake hike-and-bike is pink granite? I just noticed that yesterday.